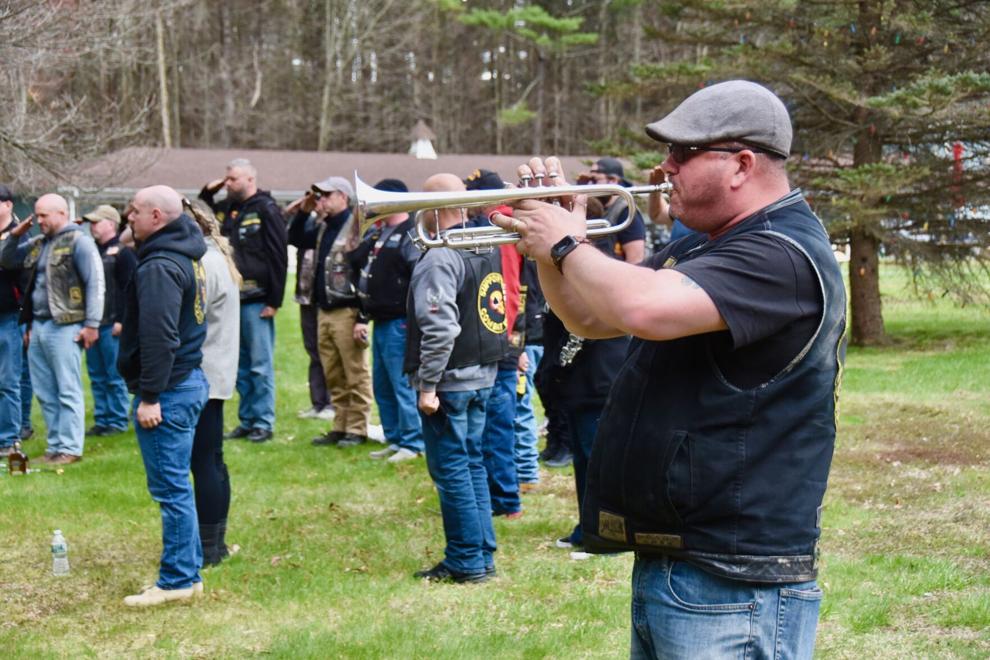 GREAT BARRINGTON — On Saturday afternoon, more than 30 somber combat veterans stood at attention as the bugler played Taps to honor a fallen comrade on the grounds of the Briarcliff Motel.
But first they rode their motorcycles in a 50-mile loop around the Southern Berkshires, also to honor the late U.S. Navy Veteran Glen Sault, who died at 62 years old on April 25, 2020, when his motorcycle went down on the road outside the driveway of the motel during a ride of the Combat Veterans Motorcycle Association.
"It is a beautiful day for a ride," said Mike King, executive offer of Chapter 2-3, at the gathering after second annual Glen's Run. The bikers hung out on the Grounds of the motel, talking and laughing like weathered soldiers after a campaign.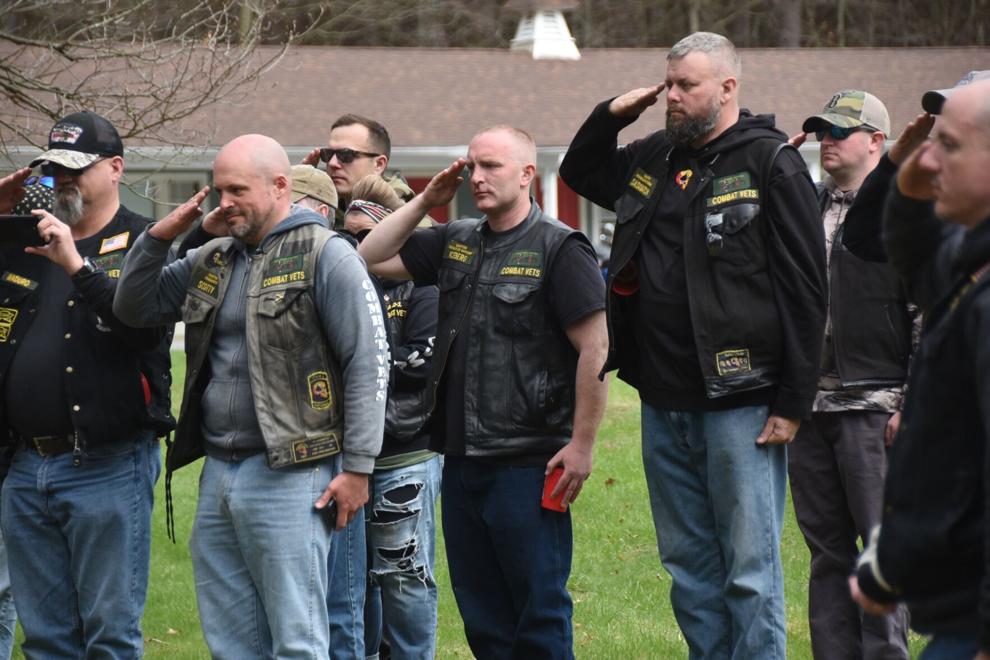 Many of the riders on hand were part of the ride when the worst possible scenario unfolded.
"Today is a time to remember all we've lost," King said. "We're seeking a sense of closure, and to talk about it in a safe space."
Chapter Commander Laura Siroiz said Sault was a corpsman in the U.S. Navy, and saw action in Desert Storm.
"He had a very difficult time reconciling what he saw over there," King said. "When he joined the Combat Veterans Motorcycle Association, he found friends he could talk to and work on his relationships with his sister, two sons and his fiancée."

Combat veteran dies of injuries from Great Barrington motorcycle crash
They started the ride at 11 a.m. Saturday, escorted by four of the Berkshire Sherriff's Department motorcycle officers. They rode the 50-mile route and returned to the Briarcliff Motel at about 12:30 p.m.
They spent a few hours talking, eating lunch and sitting around the fire.
Then, at 3 p.m., conversation faded and the vets slowly made their way to the forest bordering the property. There is where a plywood memorial had been erected after Sault's passing. Earlier in the week, the memorial was replaced with a similar looking steel installation, including a concrete plaque on the ground beneath it.
Before the ceremony began, one comrade went to the memorial, knelt down, poured a shot of Glenlivet at its base, and laid a cigar on the plaque.
King addressed the gathering, noting that the ride in 2020 was at the height of the pandemic, and it was a beautiful day, "until it wasn't."
"Today," he said, "we drink to remember not to forget."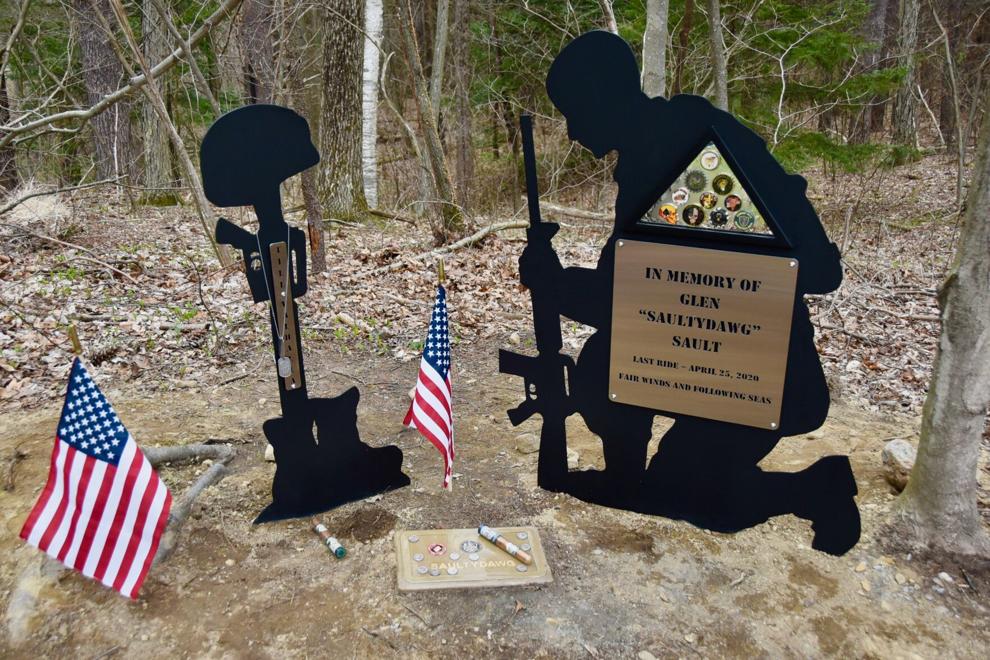 After a few other emotional testaments, and more than a few tears, all stood at attention while the bugler played Taps for their fallen friend.