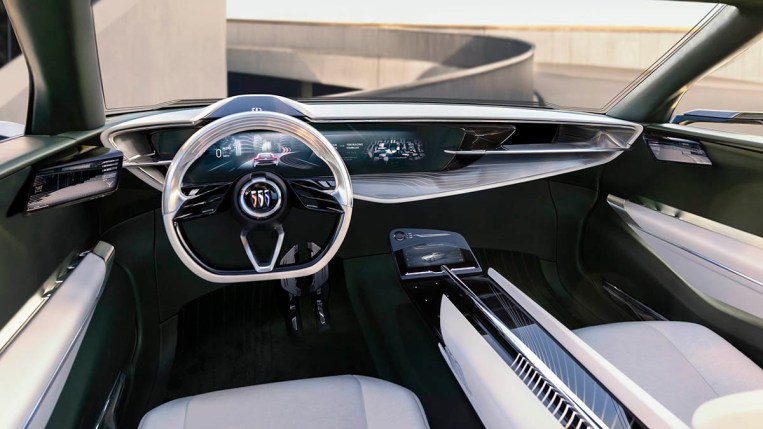 As electric cars evolve, so do their capabilities. Even basic models can meet drivers' needs, but an ever-growing list of innovative EV features highlights new levels of comfort, safety, and convenience. Some concepts might become a reality, and components that seem exotic today might become commonplace. Here are some of the coolest EV features you'll want today or in the future.
Table of Contents
Cool Headlights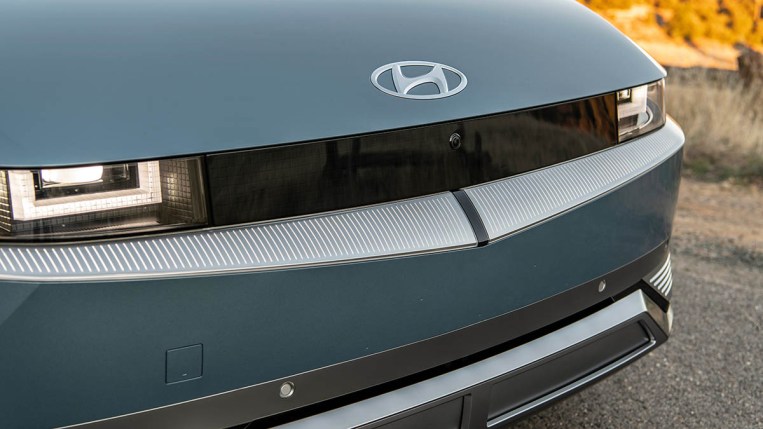 Many drivers don't think much about headlight design — until recently. These days, you might notice flashy daytime running lights on newer vehicles. And maybe you'll spot after-market modifications that create different color LED lights on gas-powered vehicles. Still, headlight shapes and styles remain relatively standard across the board. 
However, electric vehicle makers are experimenting with a variety of headlight displays. For example, Hyundai debuted rectangular headlights in all trim levels of the Ioniq 5.
Interesting headlight designs on EVs aren't just for aesthetics. The signature stadium-shaped headlights on Rivian models use less power and cast a wider beam of light for increased visibility as you drive.
Some Tesla models in Canada and Europe use LED matrix lights, also known as adaptive headlights and sometimes "pixel lights." Outdated legislation in the U.S. mandates that headlights have only two functions — low-beam and high-beam. However, legislators recently passed an infrastructure investment bill that will allow this kind of advanced headlight technology.
These adaptive headlights from Tesla and other makers feature technology using a group of lights in a setup designed to direct the light more intentionally. Sensors determine how to illuminate the area so the driver can see ahead without casting a glare at other drivers or pedestrians.
Frunks (Front Trunks)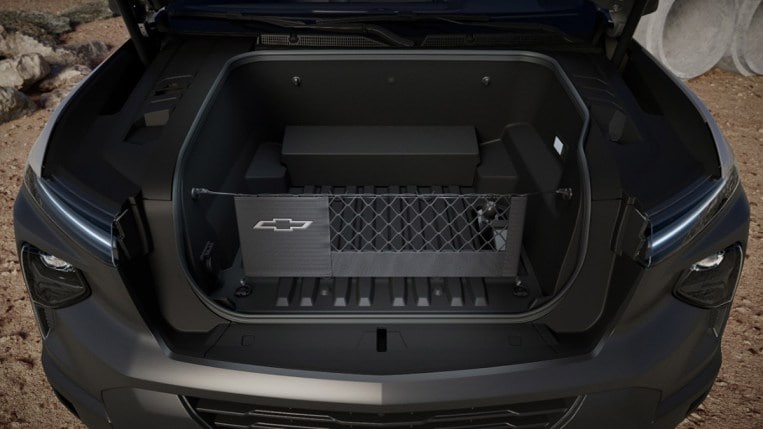 Gas-powered vehicles have an engine that takes up lots of space. Without all the bulky mechanical components of a combustion engine, there's room under the hood of an electric vehicle for storage.
Some EVs have both a front trunk and a conventional trunk in the rear. In these instances, the front trunk — or "frunk" — is typically less spacious, like the one on the Tesla Model 3 that has only 3.1 cubic feet of cargo room.
However, some current electric pickup trucks and forthcoming models like the 2024 Chevrolet Silverado EV will often have roomier frunks. Chevy says its front storage area will be about 9 cubic feet, similar to what the GMC Hummer EV has. The hood on a Ford F-150 Lightning conceals a cavernous 14.1-cubic-foot frunk.
Either way, the extra cargo space is a valuable feature in electric vehicles.
Pass-Through Storage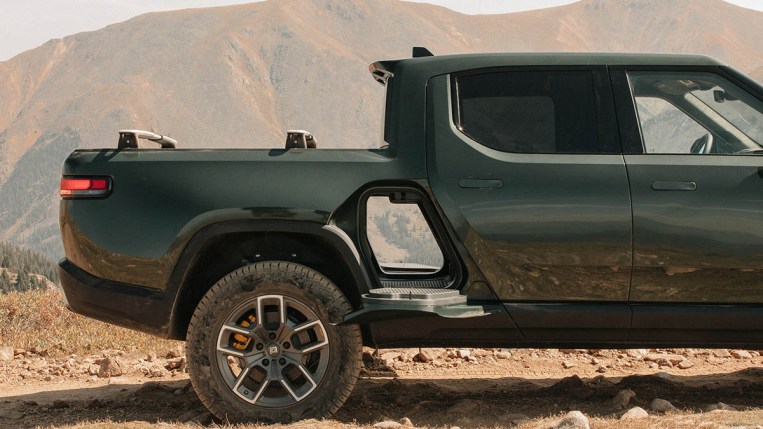 Speaking of extra storage space, EV newcomer Rivian makes innovative use of an area in the rear-third of its pickup model. The Rivian R1T features a "Gear Tunnel." This pass-through compartment sits toward the rear of the truck, between the back seat and the rear tires.
This area is great for stowing things like road-trip equipment and first-aid kits. Passengers can access it from inside the cabin as well. Rivian owners can outfit this pass-through storage space with accessories such as a cooking station for camping trips.
We may see other electric pickup truck manufacturers carve out a part of the rear frame for storage purposes.
Roomy Interior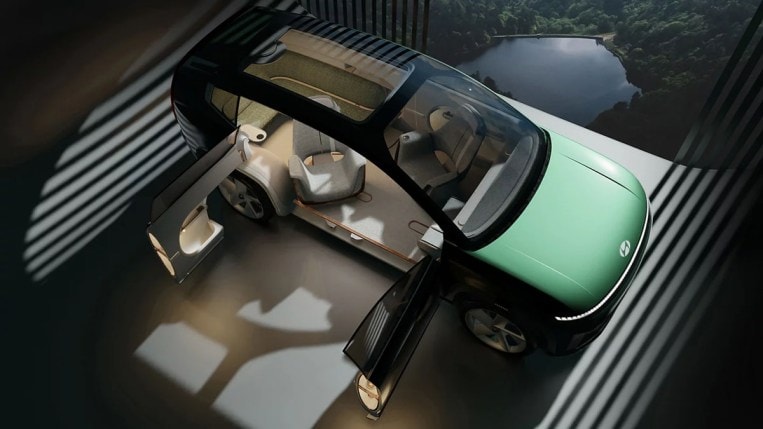 There's also more room for passengers and cargo in electric vehicle cabins. EVs have flat floors, giving the middle-seat passenger in the back more room for their feet. Passengers in the front may find space for a handbag or other gear under the middle console because the area doesn't have the hump gas-powered cars have for drivetrain components.
Hyundai's Ioniq 7 concept car is a 3-row electric SUV with space for bench seating in the back of a lounge-like cabin. A wide range of EV interior layout options will likely come in the future because automakers will continue pushing the boundaries of what's possible with more space in vehicles.
120-Volt Outlets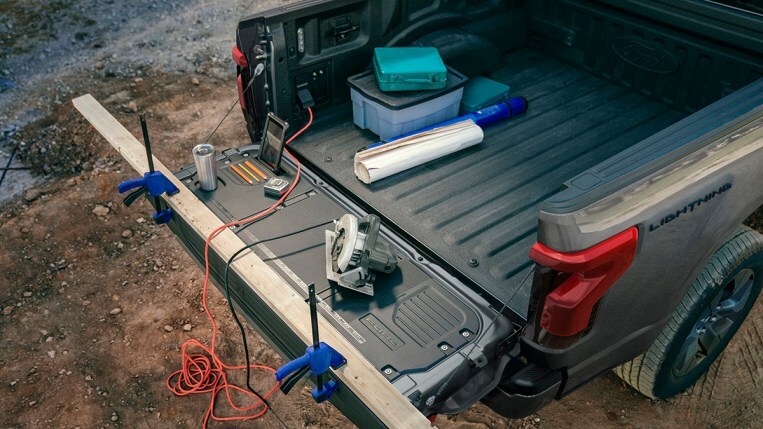 It's obvious that it takes electricity to charge and power an EV. But what about using an electric vehicle to supply energy? Some makes and models have 120-volt outlets allowing users to tap into the vehicles' stored electricity and use the car as a power source to charge your laptop, power a coffee pot at a campsite, or provide juice to tools at a worksite.

One example is the vehicle-to-load (V2L) feature for Hyundai Ioniq models. An adapter connects to the car's charging port, converting the port to a standard 120-volt wall outlet. Similarly, the Rivian shuttle accessory has outlets that can be used to plug in devices. The outlets are protected by a waterproof cover for added protection against the elements.
Ford offers interesting power export options for F-150 Lightning models. The Pro Power Onboard productivity feature can bring up to 11 outlets (120-volt and 240-volt) to the truck to power tools, appliances, and electronics away from home. On an even larger scale, the company's Intelligent Backup Power can supply emergency electricity to an entire house.
It's not uncommon for new cars to have a wireless charging pad for compatible devices. The Lincoln Star concept EV takes that functionality a step further and comes equipped with an "Attaché" compartment on the rear door. This would serve as an out-of-sight storage place for charging laptops and tablets. (It could also make your computer more susceptible to damage in the event of an accident.)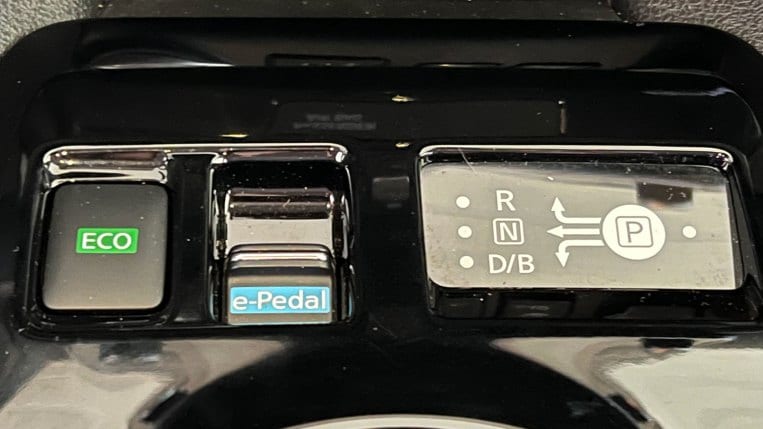 One-pedal driving lets you control the vehicle's momentum using only the accelerator pedal. Nissan's e-Pedal innovation works by registering a hard press on the pedal as the cue to accelerate. When you lift off the pedal, it activates the braking system. The vehicle will slow down and eventually come to a complete stop.
Hyundai calls its version of this feature "i-Pedal" in the Ioniq 5 model. It works in the same way and is classified as a regenerative braking system. The i-Pedal brings the vehicle to a complete stop when paired with the shift mechanism on the left side of the steering wheel.
Single-pedal driving re-coups and stores energy when the vehicle decelerates, which means this cool feature can also help boost your battery range.
Boost Button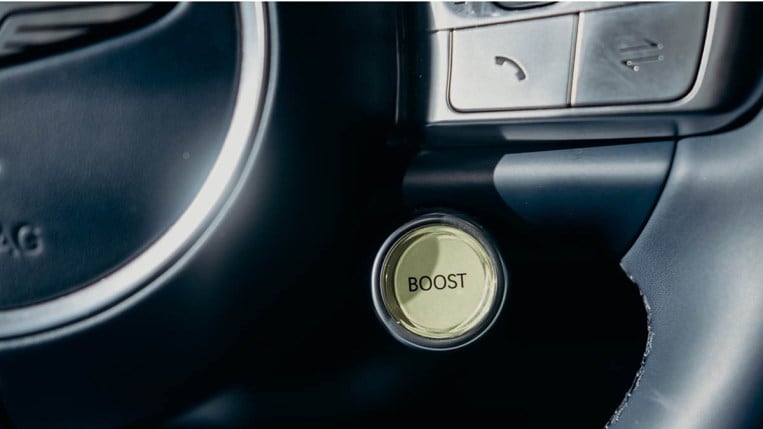 Drivers enjoy the quick response from the accelerator pedals in EVs. If you need an additional power surge, use the Boost Button found in the 2023 Genesis GV60. Activating the button on the steering wheel provides an exhilarating punch of power when you need immediate speed on a straightaway for a few seconds. While the feature is fun, you should use it only in the right conditions. And always remember to exercise caution when driving and follow the law on public roads.
We believe more EV manufacturers will follow Genesis and add boosters for rapid acceleration in future models.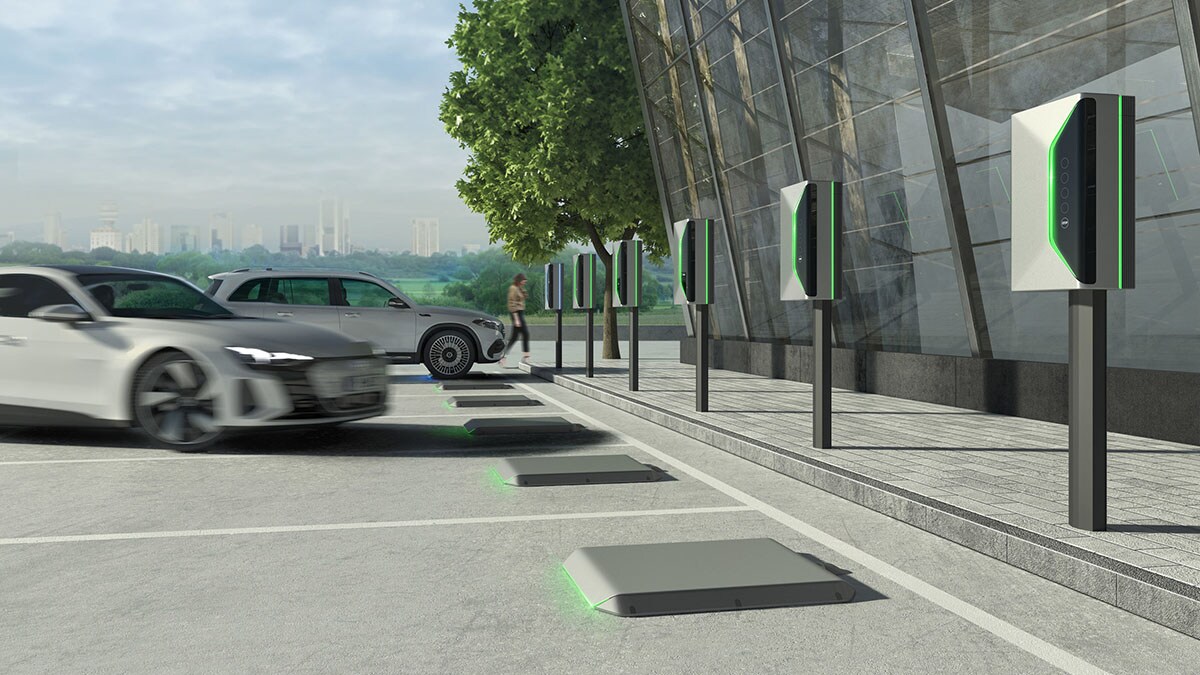 Wireless charging is a popular feature among various mobile devices at home. Electric vehicle manufacturers can harness similar technology and let drivers charge the battery without connecting a plug.
Plugless Power, a privately owned company, creates charging pads that can send a wireless transfer of energy to an EV. Magnetic coils in the pad sync with the charging station when the vehicle is aligned above the surface. Their second-generation system is currently compatible with Tesla's Model S. They're working to support the Nissan Leaf, Chevy Bolt, BMW i3, and more.
Wireless charging for EVs will still require a hard-wired Level 2 charging station for operation, but this feature can make powering up your electric vehicle more seamless in the future.
Energy Economy Control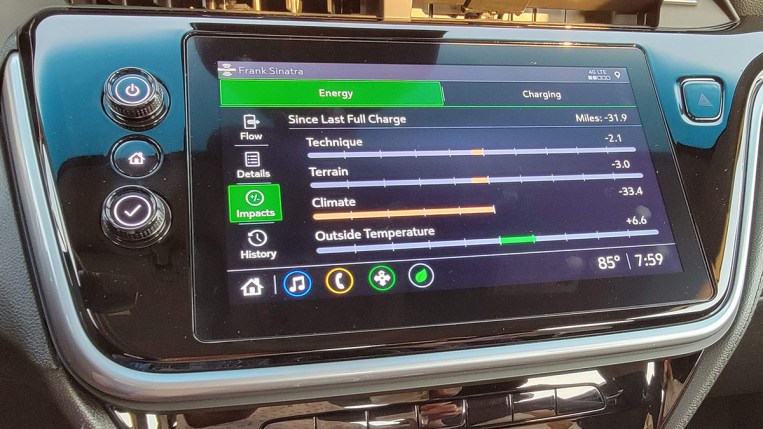 Every electric vehicle displays the estimated range remaining on the battery charge. And drivers know that operating accessories such as climate control use power and therefore decrease range. But how much energy does air conditioning consume? Or are your driving habits eating away at your range? Some EVs make it easy for you to find out.
For example, the Chevy Bolt's infotainment system has an energy screen showing what functions of your vehicle are drawing the most power from the battery. This "driver information center" shows the status of many mechanical systems. However, it's the Average Electrical Energy Economy display helps you understand what's using your battery power. If your battery is running low and you see the air conditioner or heated seats are hogging the battery power, turn them off to boost your range until you reach a charging station.
Signature Sounds
BMW enlisted acclaimed music producer and film score composer Hans Zimmer to "develop an inspiring sound" for their EV lineup. The tunes are arranged to inspire drivers from the moment they hit the start button and through the end of each journey. Zimmer worked to design sound textures that feel playful and comforting for the BMW iX and BMW i4 models.
Other manufacturers may also enlist music professionals to compose signature sounds to differentiate their future electric vehicles. Meanwhile, drivers can enjoy the short and often dramatic startup sounds many EVs play.
Read Related Electric Car Articles: