Hyundai has transformed its physical lineup and public perception rapidly over the last decade. That's no small feat for a company that entered the 2000s low on name recognition, quality and dealerships.
Its current lineup is nearly unrecognizable from 10 years ago and will be unrecognizable compared to today, again in ten more years. The transformation has not been and will not be easy.
"Hyundai is a case study in how easy it is to destroy a brand's image in the eyes of the consumer, and also a case study in how difficult and lengthy it is to repair that damage," said AutoPacific president and chief analyst Ed Kim, who worked at Hyundai Motor America as an Advanced Product Development manager from 2004 to 2008, told Newsweek.
"The brand arrived in the US in 1986 with the Excel, an extremely cheap car that appeared to be of comparable quality to Japanese imports. Sales took off immediately, but Excel's horrific quality was quickly revealed."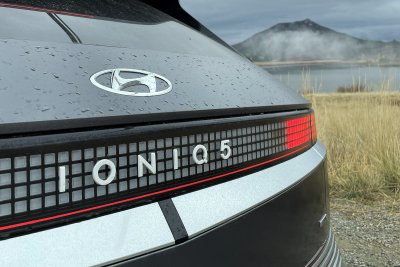 And that hurt Hyundai, a family company at heart. It was run by Chung Mong-koo at that time, who joined the engineering division in 1970 before rising to CEO and Chairman. As expected, Chung's son Eui-sun moved into the company in the 1990s, holding many major positions before becoming the current Chair of Hyundai Motor Group in 2020.
He was responsible for the purchase of Korean rival brand Kia, which is now under the Hyundai Motor Group umbrella and he also spun off the Genesis car name into the premium brand. Chung's plans are coming into focus today, with streamlined processes, new model launches, high-tech endeavors and serious investments in burgeoning industries front and center.
He was named Newsweek's Auto Disruptors Awards Visionary of Year in 2022.
One of Chair Chung's key charges has been to transform the public perception of the brand, not just for the company, but for the family and their legacy.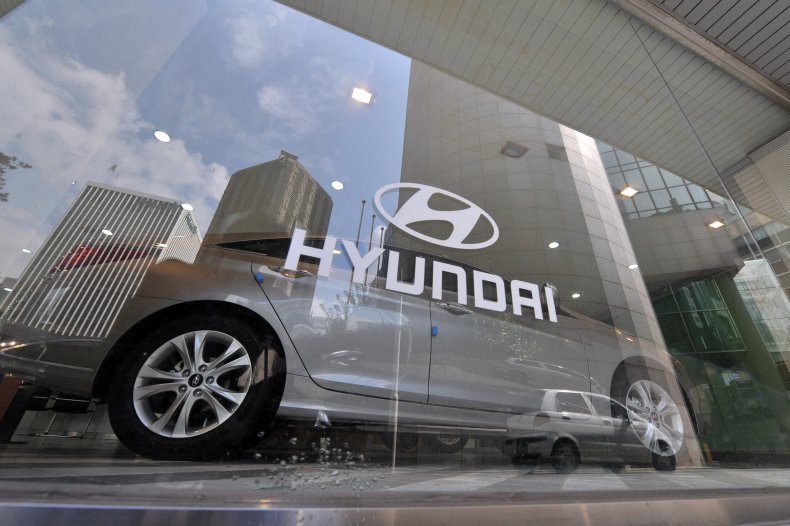 In 2013, the Hyundai brand was on an upswing in sales, with the Accent and Azera sedans leading the way. But sales tides were turning towards SUVs and crossovers. As Nissan, Toyota and Honda made big investments into sport utility vehicles (SUVs), Hyundai faltered, offering only the Santa Fe with a tall roof.
"There was a period of time last decade where Hyundai failed to address the North American market's rapid shift to SUVs, instead choosing to focus on sedan models that remained popular in its home market of South Korea as well as China," said Kim.
Potential customers saw the company as falling behind the competition.
"Hyundai's sales momentum in North America stalled in the latter part of last decade as a result. To Hyundai's credit, the brand worked overtime to address this quickly, and today, its product portfolio consists mostly of light truck products," said Kim.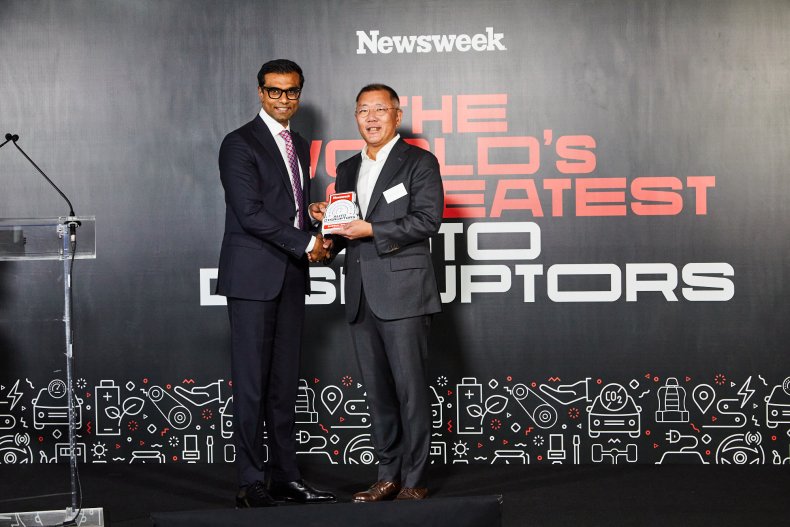 A Consumer Reports study from 2012 found that Toyota, Ford and Honda led in brand perception, with Saab, Fiat and MINI with the poorest scores. Hyundai didn't make the list, top or bottom, an indication that its name recognition had room for improvement.
Fast forward to a study from February of this year and Genesis ranks third in owner satisfaction on Consumer Reports with a score of 75, only beaten by Porsche and Tesla. Hyundai is right behind Ford and BMW with a satisfaction score of 70. Kia is down the list with a score of 64.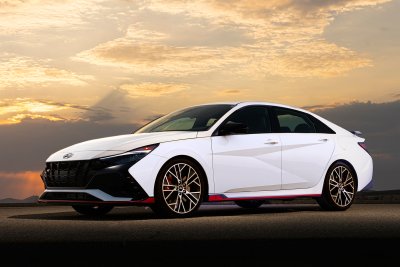 "In 2011 and 2012 the industry's retail sales mix of expensive, and less fuel-efficient, SUVs and trucks was about 50% at that time however, Hyundai had a 80% portfolio sales mix of fuel efficient, and relatively inexpensive, cars," Tony Salerno, J.D. Power Managing Director told Newsweek.
"From 2012 through 2017 Hyundai's retail share of sales slowly eroded as consumer preference shifted heavily to SUVs and Hyundai was still mostly concentrated on selling cars. That trend started to turn around in 2018/2019 as Hyundai's investments in design, quality and data driven sales performance started to yield returns. "
Key to the Hyundai brand's transformation over the last decade has been the electrification of powertrains. Hyundai expanded its lineup to include the Ioniq sedan, which came with the buyer's choice of hybrid, plug-in hybrid or all-electric powertrain. Most car and SUV models have gotten hybrid variants including the popular Sonata and Elantra cars.
But the big moment was in February of 2020 when the company began installing its Electric Global Modular Platform (E-GMP) that now underpins the Ioniq 5 and 6, and the Genesis GV60 from Hyundai Motor Group's luxury brand.
"Hyundai's commitment to electrification is impressively aggressive. Not only is Hyundai rolling out pure electric vehicles quickly, but it is rapidly applying hybrid and plug-in hybrid technology across much of its lineup as well. The latter action can help prepare consumers for plug-in life without fully committing to giving up gasoline altogether," said Kim.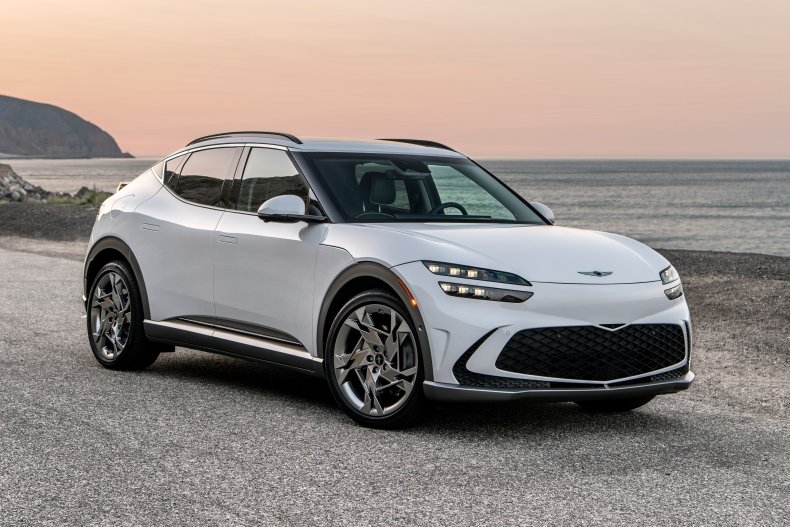 The momentum then continued into 2021.
"At last fall's Los Angeles Auto Show, the Hyundai Seven Concept and the Kia EV9 Concept showed a first shape of what each brand plans to launch in 2023 in that three-row crossover segment. In other words, the Korean maker is well ahead of Toyota and Honda, and likely neck and neck with GM and Ford, for whom crossovers are a core competence," John Voelcker, contributing editor at Car and Driver told Newsweek.
"Moreover, we're now getting details on the Hyundai Ioniq 6, a sleek, streamlined mid-size four-door sedan that will go head-to-head with the Tesla Model 3, currently the world's highest-production EV. Hyundai is not standing still. It committed to EVs a few years ago, and the entire ship has moved swiftly to make that a reality. Other makers fail to pay close attention at their peril," he said.
The current Hyundai lineup includes the Venue, Kona, Tucson, Santa Fe and Palisade, all of which are SUVs. It also features the Veloster N hatchback, the Elantra, Sonata and Accent sedans, Ioniq 5 EV, Santa Cruz pickup and Nexo hydrogen fuel cell vehicle. The Accent and Veloster are both gone for 2023, while the rest carryover.
Hyundai will debut the Ioniq 6 electric sedan soon.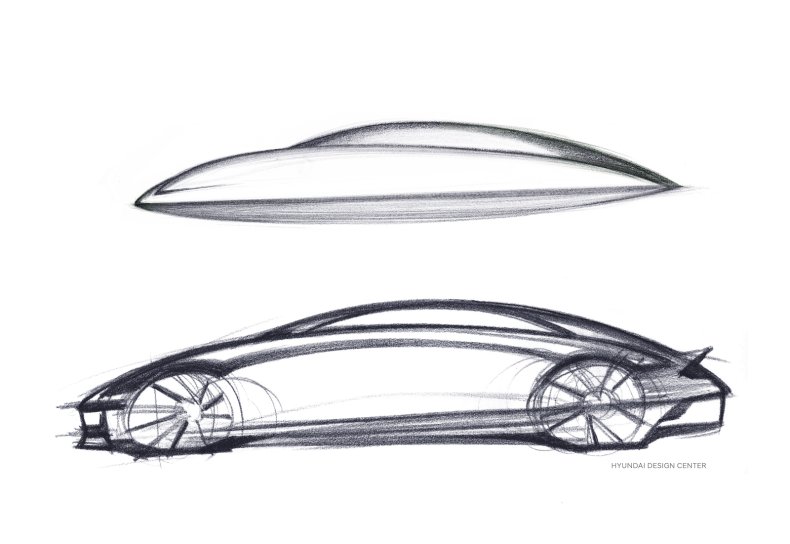 When the company discontinued the Accent, Hyundai said that it was "due to an expanded SUV lineup that includes Venue. Venue now serves as the entry-level model for the Hyundai brand". But noted that "sedans remain an important part of the lineup and Hyundai continues to offer Elantra and Sonata".
And with the debut of the streamlined Ioniq 6 sedan, following the futuristic Ioniq 5, it now is one of the leaders in electrification with just three vehicles that rely only on traditional propulsion for 2023 despite local and global supply chain problems. The internal combustion engine vehicles include the Palisade, Santa Cruz and Venue.
"Hyundai has been able to navigate supply constraints relatively better than other brands. This has contributed to their highest retail share performance for the first half of any year on record, eclipsing the previous high mark set in 2011," Salerno said.
"Hyundai's next challenge will be holding on to, or improving on, their current elevated retail share performance when industry supply returns, consumers have more choices, and pricing becomes more competitive."
Hyundai has always worked at a quick pace when it comes to making adjustments due to market forces.
"The transformation that has occurred at Hyundai over the last 20 or so years, which saw it catch up to, and now lead, the industry, was only possible through a rapid pace of operations which is the Hyundai norm. Now we find that the auto industry is undergoing the biggest transformation in its history," Gil Castillo, Senior Group Manager, Product Strategy and Regulatory Compliance told Newsweek.
"And it's happening at a rate few envisioned even only a couple of years ago. For Hyundai to remain an industry leader it must maintain its rapid pace of innovation and change, and our rapid shift to electrification demonstrates our commitment. Hyundai and Genesis will launch 17 new EV models by 2027, 11 for Hyundai, six for Genesis, which will ensure we maintain our strong momentum."